Rooms
The Ladin style and the scent of the mountain will lull you into sweet dreams ... Our rooms, completely refurbished in 2015, are decorated according to local tradition revisited with a modern concept of comfort.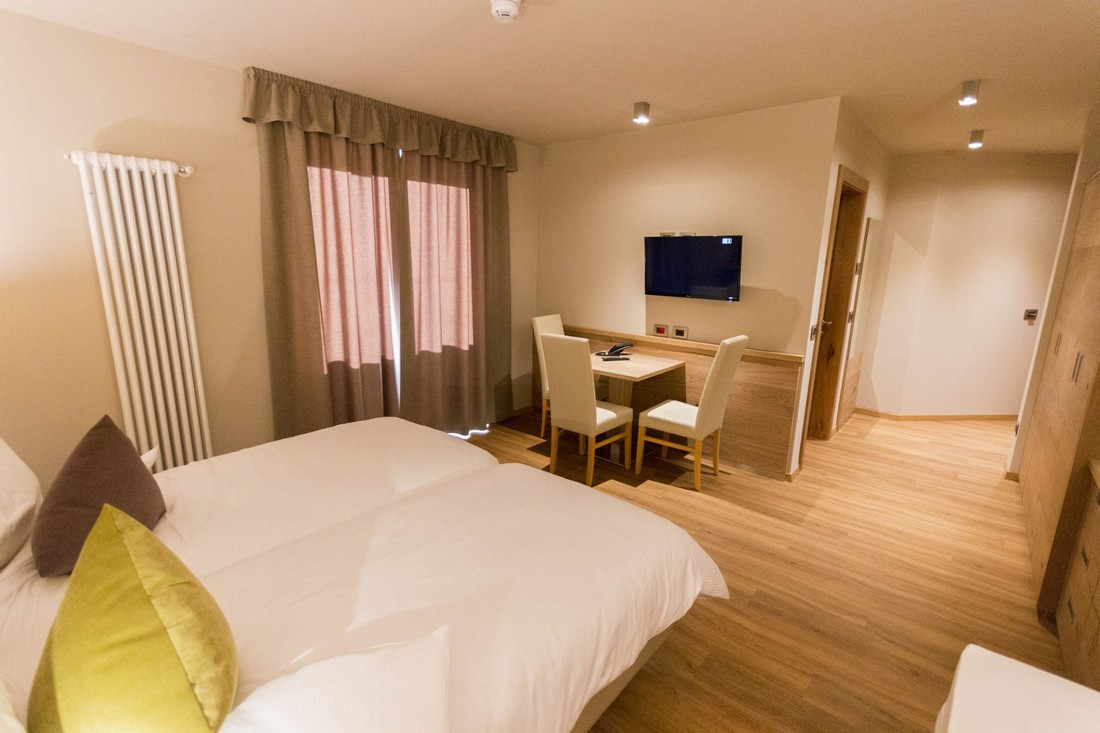 All rooms have a spacious private bathroom with shower, WC, bidet and washbasin. Direct-dial telephone, safe, satellite T.V., mini-bar and sofa or reading area. All of them also have a large balcony with panoramic views to enjoy even more the magnificence of nature in Val di Fassa!



Panorama
La valle dall'alto
Questo sito utilizza cookie tecnici per il suo funzionamento e di profilazione, anche di terze parti, per inviarti pubblicità e servizi in linea con le tue preferenze. Per saperne di più o negare il consenso a tutti o ad alcuni cookies
clicca qui
. Chiudendo questo banner o proseguendo nella navigazione acconsenti all'uso dei cookies.
Chiudi questo banner